The video gaming industry encompasses the development, marketing, and sales of video games. In the past few years, video gaming as a whole has gone beyond expectations in its record breaking revenues, therefore creating dozens of various job disciplines and creating thousands of careers worldwide. For those who have a passion for video games and would like to pursue a career in video gaming technology, receiving an online game design degree is the perfect opportunity. Growing in popularity each year, the video game industry is in constant demand for skilled game designers.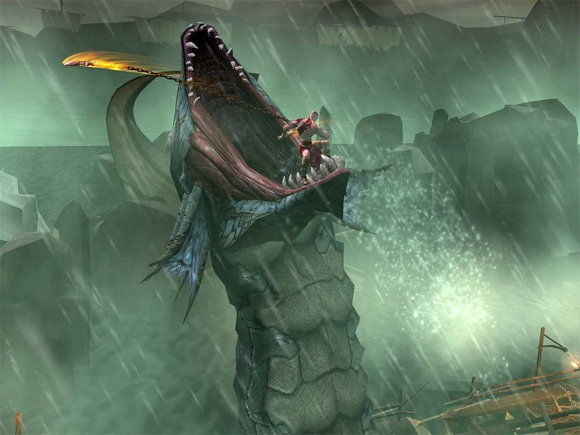 An online game design degree focuses on the teachings of every aspect of the video gaming industry. This includes the initial concept and writing of the design, artificial intelligence, level design, game play analysis, the creation of graphics, and marketing the final product. Video game design students are also taught the art of the leadership of development teams as well as how to adapt to the many changes in the development of the ever changing video gaming world. Video game design students are encouraged to fully immerse themselves in video games. This involves playing them, analyzing them, reading about them, and paying close attention to video industry trends.
When receiving an online gaming design degree, a graduate will have several options as to what field of the gaming industry he would like to specialize in. Some are as follows:
Game Developer
As a game developer, a person is considered to be the project manager. This position usually comes with a large amount of responsibility, but in return, a bigger paycheck than many other video gaming industry employees. Because he is in charge of the complete process, from beginning to end, the game developer is expected to know how to perform the jobs of all of the gaming employees under his management.
Art Director
The art director is one who is an expert in system design documents as well as having skills in both 2-D and 3-D renderings. The system design documents inform other game designers what needs to be done in order to accomplish the game design.
Concept Artist
A concept artist works mostly with computer paint and drawing programs to assist the programmers and 3-D artists in visualizing a game's concept. His job is to build textures, structures, and backgrounds in order to provide guidelines for the 3-D artists to follow.
3-D Artist
A 3-D artist adds characters, landscapes, buildings, and other 3-D objects that create a realistic 3-D world in the form of video.
Animator
An animator works closely with all of the video gaming creators to develop realistic worlds for different levels, scripts, and sounds.
Scriptwriter
A scriptwriter is in charge of writing the stories behind the video games. He often directs the voices for the stories and sometimes works with actors who are involved in the project.
When working toward a degree in video game design, the students are taught a variety of skills in order to prepare them for the many different areas of the field of game design. Digital imaging, game production, scripting, level design, texturing, 3-D modeling, basic design, programming, and project management are all standard courses of study in this field. Other learned skills include business ethics and general problem solving.
Depending upon in which region of the country you reside, the earning potential of a video game designer can vary. However, because of its growing popularity, a video game designer's potential annual salary is steadily on the rise. Currently, the average salary for a video game designer position is as follows (source: http://www.adigitaldreamer.com/articles/game-design-salary.htm):
– Game Designers: $40,000 – $70,000
– Animators: $45,000 – $70,000
– Artists: $40,000 -$65,000
– Lead Artists/Animators: $65,000 – $80,000
– Creative Directors/Lead Designers: $45,000 – $90,000
– Technical directors: $90,000 – $ 120,000
– Programmers: $50,000 – $90,000
– Lead Programmers: $75,000 – $100,000
– Music Composers/Musicians: $65,000 – $90,000
– Audio designers: $65,000 – $75,000
– Video Game Testers: $25,000 – $ $45,000
– Lead Game Testers: $40,000 – $60,000
– PR Marketing: $50,000 – $85,000
Choosing a career in the video game design field is an attainable goal. There are several accredited online game design schools that offer degrees in video game design to qualified students.