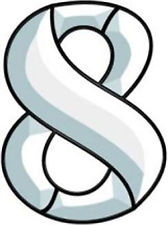 Aspiring game designers looking for more flexibility in their academic experience have numerous educational options through online game design schools. Video and online game design degrees provide graduates with the conceptual and technological skills necessary for producing games that entertain, educate, and connect people socially. Game design and development is an innovative, multi-billion dollar industry, and the demand for cutting-edge games is always increasing. As modern video games continue to push the envelope of what was thought technologically possible, talented game design professionals should find plenty of opportunities for bringing their creative concepts to life.
8 Top Online Game Design Schools
The list below provides an alphabetical listing and overview of some great online schools offering degrees in game design.
Academy of Art University in San Francisco
Game design students at the Academy of Art University in San Francisco can complete their degree through a flexible combination of online coursework and hands-on classes at the university's San Francisco campus. The academy offers both a bachelor of fine arts in game design degree – which encompasses a core curriculum of traditional liberal arts classes – and a master of fine arts in game design degree. Both programs emphasize the development of a design portfolio. Students pursuing a degree through the Academy of Art benefit from the school's state of-the-art production equipment, and from classes taught by experienced industry professionals. Each year, the Academy hosts a Spring Show attended by recruiters and industry leaders from the nation's top gaming companies, giving students the opportunity to network with and impress future employers.
The Academy of Art University in San Francisco operates on a rolling admissions basis. Applicants to the bachelor's degree program must possess a high school degree or the equivalent. Master's level applicants will need to submit a portfolio for admissions consideration. As of 2012, tuition was $765.00 per unit for undergraduate tuition and $865.00 per unit for graduate tuition. Federal financial aid is available to qualified students.
The Art Institute of Pittsburgh – Online Division
The Art Institute of Pittsburgh offers an online Game Art & Design Program. Students of this program are taught to bring a designer's concept to life through the creation of realistic characters and environments within a video game. They will study modeling, motion capture, scene and set design, animation, texture mapping and other game design concepts.
Devry University
DeVry University has an online game and simulation programming curriculum that is geared towards preparing its students to pursue a career in both the public and private sector game software industry. The graduates of this program are qualified to accept various game design positions such as programmer, project coordinator, and software engineer. The program provides classes in math and physics of games, game design, programming fundamentals, modifications, two and three dimensional graphics programming, multi-player online game programming, and simulation and game engine design. This school also offers a full course of general education classes to produce well-rounded game industry members.
Full Sail University
Full Sail University offers a bachelor of science in game design degree that can be completed in 32 months. Through a collaborative online learning environment, students undertake a specialized curriculum that focuses on design theory, practical design and storytelling, and includes coursework addressing the cultural impact and sociological effects of today's video games. Full Sail's degree track culminates with a capstone design project, giving students the opportunity to conceptualize and design a complete game prototype.
For admission into the program, applicants will need to show documentation of high school graduation or GED scores. As of 2012, program costs totaled to an estimated $59,520.00. Financial aid in the form of grants, loans and scholarships is available to eligible students.
International Academy of Design and Technology
The International Academy of Design and Technology offers a bachelor of fine arts in game production that can be completed entirely online. Students in IADT's game design program take classes on digital imaging, drawing techniques, game design theory and storyboarding. Coursework also covers the business aspects of the game design industry. All classes are taught by experienced industry professionals. The program also emphasizes collaborative, team-oriented work, preparing students for a real world career as a member of a game production team.
Prospective students should submit their high school or GED transcripts, and will need to schedule an interview with a school representative as part of the admissions process. In 2012, the program's total tuition cost was estimated at $72,000.00 for students completing 12 credits per term. IADT offers a unique tuition format called the Professional Pace Program, through which students can finish school faster while incurring a lower cost. The more classes a student enrolls in per term, the lower the cost per credit. Eligible students may also apply for financial aid including loans, grants and scholarships.
Southern New Hampshire University
A nationally ranked, traditional "brick-and-mortar" university, Southern New Hampshire University also offers game design and development degrees through its online education program. Degree tracks are available at both the baccalaureate and master's level. Coursework covers topics such as concept development, artificial intelligence, three-dimensional modeling and game marketing and distribution.
To apply to SNHU's online programs, undergraduate students should submit proof of high school graduation, while graduate students should submit their undergraduate transcripts. As of 2012, tuition was $320.00 per credit at the baccalaureate level and $627.00 per credit at the master's level. Federal financial aid is available to qualified students.
University of Advancing Technology
The University of Advancing Technology offers a bachelor of arts in game design degree that focuses on design principles, skills and techniques. Required coursework emphasizes team-based projects and the completion of prototype games for multiple platforms. UAT's distance-based degree programs provide flexible scheduling and rigorous coursework through an asynchronous online format. Game design students at UAT take one five-week class at a time, completing a total of three classes per semester. UAT also offers an accelerated learning option.
UAT accepts applications on a rolling admissions basis. The school's admissions council considers non-traditional admissions criteria and seeks students with leadership skills and a passion for technology. As of 2012, tuition was $9,700.00 per semester. Qualified students may apply for financial aid.
With more and more academic institutions offering distance-based degrees, the need for online learning options is no barrier to enrollment in a quality game design program. Future game designers have no shortage of options when searching for online game design schools – what is most important is to choose the curriculum that best complements an aspiring designer's educational and career goals.
Westwood College
Westwood College offers a Game software Development program for students who are interested in pursuing a video game design career. This college prides itself on turning out hundreds of graduates who have successfully attained a career in game software development. Their faculty is eager to share real-world experiences while advising and mentoring students. Students of this program will share in a completed working game to use when applying for a position after graduation.
Additional resource: Game Design Schools